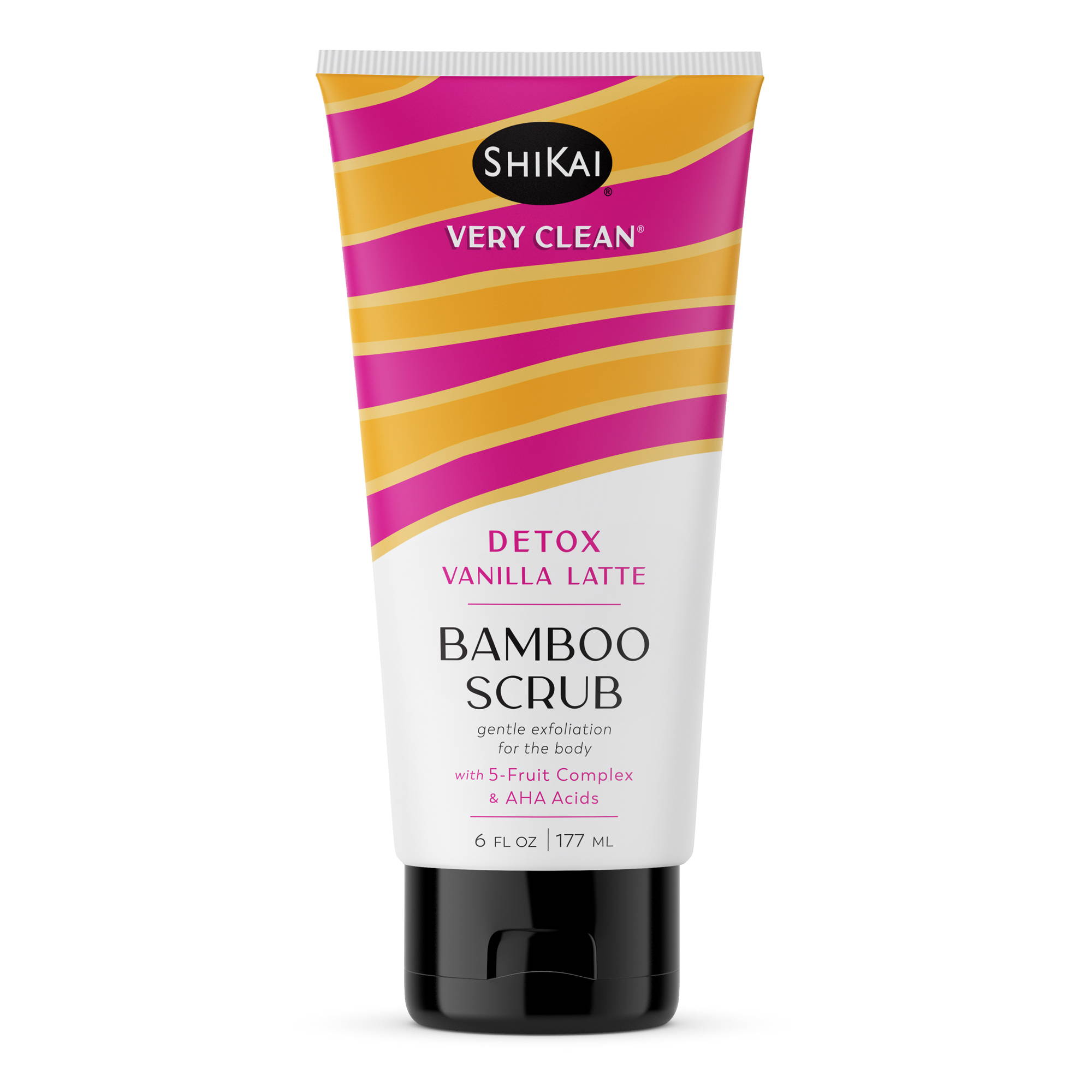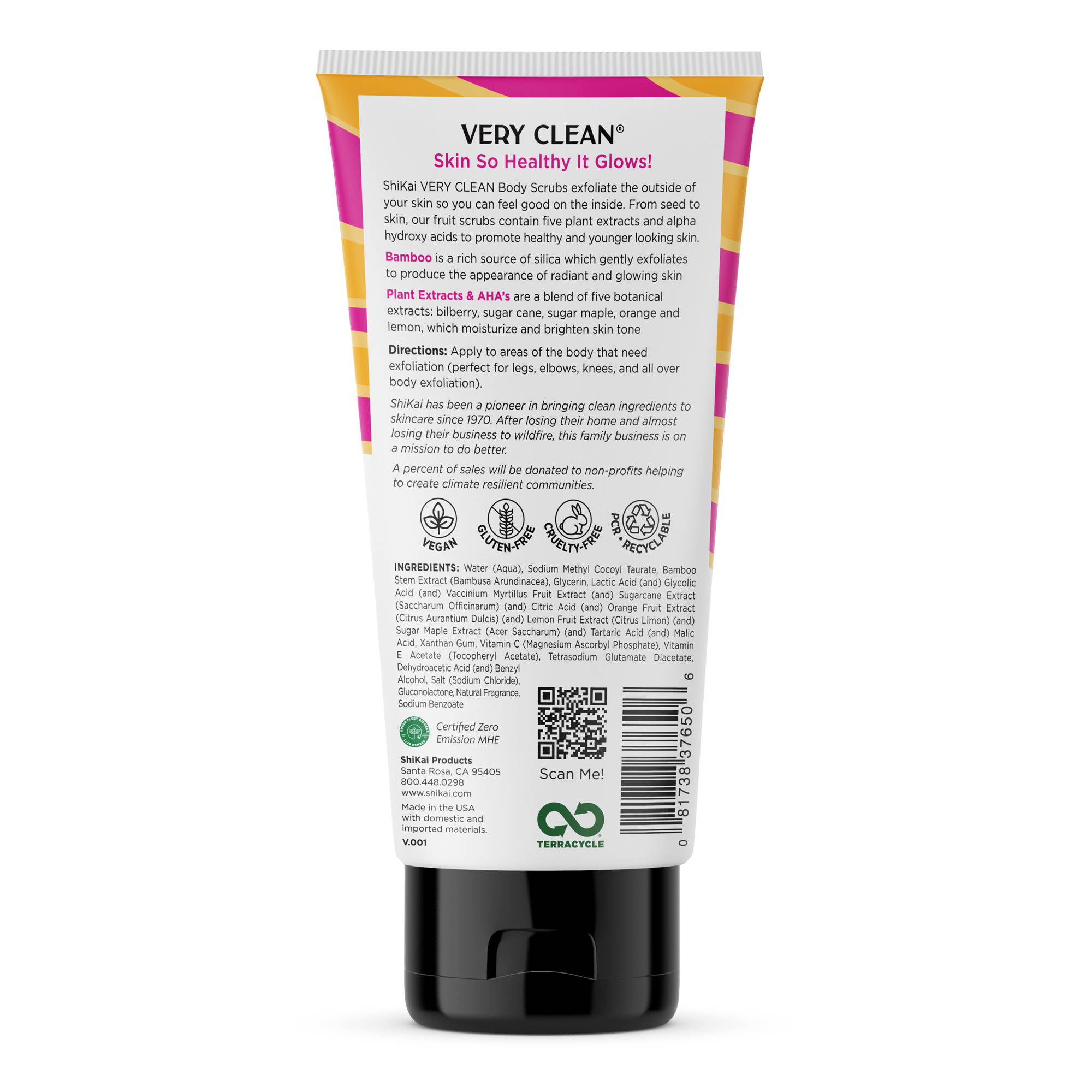 Featuring: Bamboo and Plant Extracts & AHA's
ShiKai VERY CLEAN Body Scrubs exfoliate the outside of your skin so you can feel good on the inside. From seed to skin, our fruit scrubs contain five plant extracts and alpha hydroxy acids to promote healthy and younger looking skin.
Bamboo - Richest source of silica (a compound shown to strengthen skin). Gently exfoliates dead skin to produce radiant and glowing skin.
Plant Extracts & AHA's - Blend of five botanical extracts: bilberry, sugar cane, sugar maple, orange, and lemon. Improve moisture and brighten skin tone.
Detox Vanilla Mocha, Glow Citrus, Relax Lavender, Refresh Coconut.




ShiKai has been a pioneer in bringing clean ingredients to body care since 1970. After the loss of their family home and almost the family business to wildfires, ShiKai is on a mission to do better. A percent of sales will be donated to non-profits helping to create climate resilient communities.