Over 50 Years of Skin, Hair & Body Care
From a Brand You Can Trust
NO FLUFF, NO FILLERS, NO KIDDING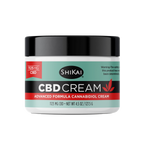 NEW EXCLUSIVE
CBD Cream Advanced Formula 1125mg Cream
Avocado Oil, Shea Butter, and Vitamin E will leave your skin smooth and soft and will absorb quickly without leaving an oily feeling.

Our popular Double Strength CBD Cream now comes in a larger advanced 4.5 oz. formula (our highest milligram cream yet!)

The next generation of CBD products from ShiKai. We combine 50 years of quality ingredients, efficacy, and on site manufacturing to offer our customers the best in CBD care.
SHOP advanced
NEW
VERY CLEAN BODYCARE
5-STEP SYSTEM
High in anti-aging botanicals and antioxidants, the Very Clean Body Care system is formulated to cleanse, exfoliate, moisturize, hydrate, and protect, promoting glowing skin that looks and feels ageless.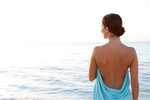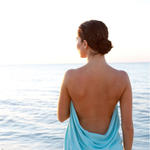 BORAGE THERAPY SKINCARE
Stop dry, itchy skin with our time proven, steroid-free, non-prescription formulas
HAIR CARE
Get healthy, shiny hair with our time-proven, rich, botanical-based formulas.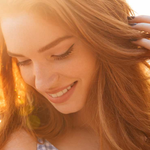 What Our Customers Are Saying
"I've been using this lotion for four months now, and I must say that is has been amazing. I started off using it on my eczema-prone legs once a day after showering. Now, I only use it a few times a week. The results have been outstanding…. I am truly shocked that this lotion has worked better than my eczema medication prescribed by my doctor. This is a must-have for anyone with dry, sensitive skin!"

L.J.

"I have been a huge ShiKai fan for many decades however this is my first purchase of their luxurious body gel…WOW on my sensitive skin!!"

P.F.

"I just tried your Deep Color Reflect Shampoo, Daily Moisture Conditioner, Mist & Go Conditioner and Color Reflect Maximum Hold Hairspray! WOW!!! I love all your proucts as my hair never looked better!"

J.R.

"…I recently bought Everyday Shampoo and Conditioner…[and]…I'd like to say I find your product completely superior to other natural shampoos and conditioners on the market…my hair hasn't been this nourished since I can't remember when. This is the best shampoo and conditioner I've ever found and the price is completely reasonable."

Stephanie

"I just purchased your Henna Gold shampoo and conditioner for the first time about a week ago, and just wanted to write and tell you how impressed I am with the product."

C.U.
FAMILY OWNED SINCE 1970
Founded in 1970 by two chemists, ShiKai combines the power of plants and science to create hair and body care that really works.
A brand you can trust.
Read More
ShiKai has been making products for the natural products industry for over 50 years. We do our botanical extractions in our own facility with a proprietary process that makes our products both unique and extremely effective. We are very unique in that we are still family owned and operated and do all of our manufacturing in house.